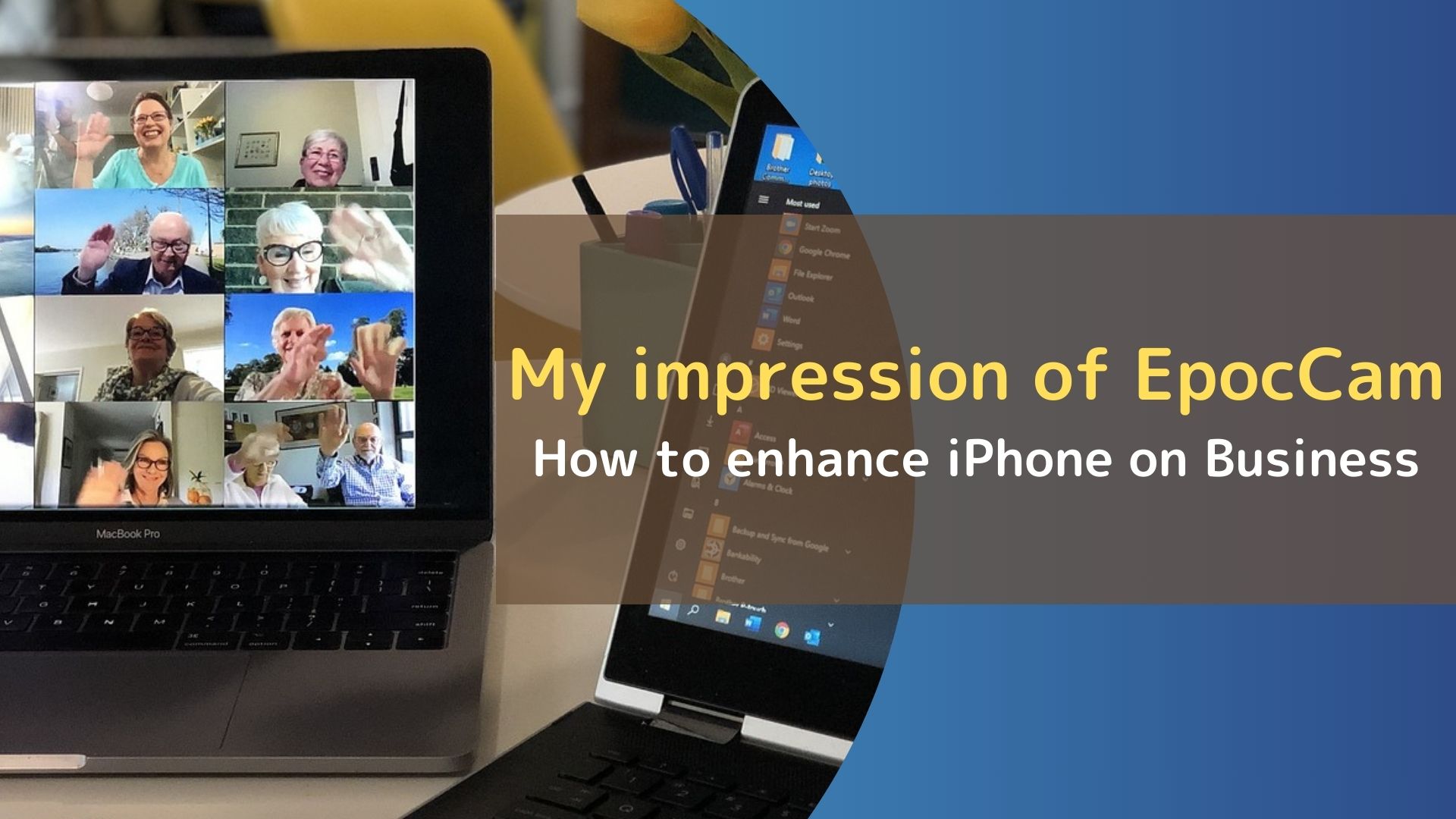 Introduction
Online conferences and seminars using zoom and teams are becoming more and more common these days,
I feel that "image quality" is a very important element in communication.
In non-face-to-face communication,
It's difficult to recognize the subtle nuances and facial expressions,
compared to face-to-face communication.
Therefore, in the case of online communication,
the higher the image quality.
The higher the image quality of online conferences,
I feel that it gives me a certain sense of security.
In addition, it has become possible to provide high quality content without difficulty due to the evolution of devices and development of communication environments such as 4G and 5G.
Also, the people who receive such contents can enjoy them as a matter of course.
For example, in my case, if I wanted to watch a video on YouTube,
I don't want to watch it in low quality in a bad Internet environment
because I feel stressed by the coarse image quality.
On the other hand, I teach and counsel online as a sender.
I don't want to cause stress for the students.
So, I was wondering if there was a tool that could achieve higher image quality without stress for the students.
And then, I came up with using EpocCam.
Today, I`ll show you an iPhone app for those who care about image quality in web conferencing.
What is "EpocCom"?
When you take part in online meeting tools such as zoom or teams, you can use a comera your iPhone as a webcam by EpocCam.
You can use it anywhere and anytime as long as you have a PC, iPhone, and an internet connection.
What's good & bad about "EpocCam"?
Good Points
The image quality is just beautiful
The fact that you can use the iPhone camera's image quality for online meetings and seminars is attractive.
Cordless
Since there is no need to physically connect the camera to a PC, it is easy to carry around.Although there are not many opportunities to do so,
it is easy to change the direction of the camera.For example, in the case of taking a picture of the surroundings right away from a fixed position,
the camera can be easily turned around,
so you can arrange your camera work freely.
Adjustment
It's possible to take pictures at just the right height and angle,
although it is necessary to prepare a tripod or other equipment.
This is highly convenient.
Pay-as-you-go service
You don't have to pay monthly like a subscription service.
You can purchase it once and use it forever.
Also, you can use it on multiple iPhones with the same Apple ID.
Bad Points
Charge
Of course, if the iPhone runs out of charge, it cannot be used.
So, when using the device for a long time,
you have to care to prevent the battery from running out of charge.
Actually, you can prevent the battery from running out if you leave the charging cord connected.However, in this case, you will lose the advantages of a cordless device.
Dependent on connection environment
It seems to be possible to use it in the form of a USB connection.
But personally, I like the fact that it is cordless with high image quality.
Therefore, if the communication environment is bad, the image quality will not be stable and a USB cable will be necessary.So the original advantages of "EpocCam" will not be demonstrated.
Need a tripod or other equipment for the iPhone
While the camera is easy to carry around, I think it is mostly used in a fixed position when using the camera for online meetings,In this case, you need to prepare for a tripod or smartphone stand that can be fixed at just the right height and angle.So there is an expense to purchase accessories.
Summary
I think "EpocCam" is a very creative app.
We don't have to buy a new high quality webcam.
It's great that you can use your existing iPhone.
If you are interested in this app, please try the free version first.
I can assure you that the app is useful for your business.