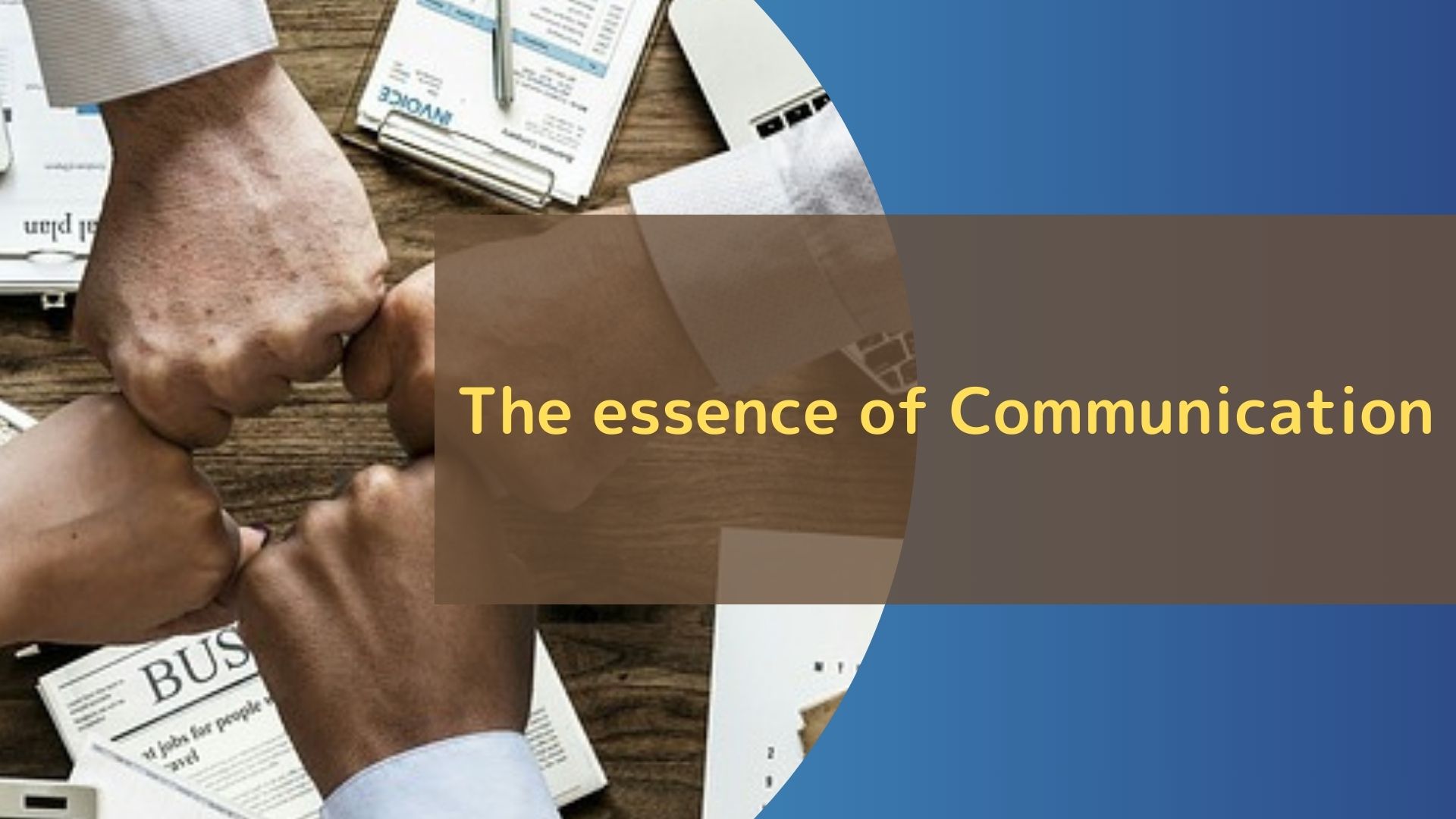 Introduction
In this article, I would like to discuss "Communication in business" in my own way.
Contents
Fundamental Concepts of Communication
Purpose of Communication
Importance of building relationship with trust
1. Fundamental Concepts of Communication
After graduating from high school or university, many people find jobs.
And almost all jobs are never completed alone.
We need to work in relationships with co-workers, supervisors or customers.
In such an environment, we work hard to achieve results and hope for promotions.
If that is the case, then there is nothing we can do alone to get a promotion or achieve results.
In other words, we cannot avoid communicating with others.
we need to communicate in order to do "our job".
Therefore, communication is an essential skill for any job.
2. Purpose of Communication
So, what exactly do you think it means to communicate?
I believe that the purpose of communication is to build trust.
It's not easy to make others understand exactly who you are.
But, the means to achieve this easily is communication.
3. Importance of building relationship with trust
For example, if you are able to build a good relationship with your boss,
you will have plenty of work to do.
It means that you will be given that many more opportunities.
From the boss's point of view,
they will ask you to do a job because they trusts that you can handle it.
Summary
When you start working in a company,
you may be put in a situation where you are so busy with the task at hand.
And then, you don't have enough time to communicate.
This situation leads to a tendency to neglect "reporting and contacting."
Actually, it happened to me.
Now, looking back on it now, I regret it.
I should have reported, communicated and consulted more.
"I could have annoyed my colleagues..."
"I could have made things better."
"I wouldn't have caused so much trouble for my colleagues..."
Fortunately, I was blessed with wonderful colleagues during my first year in the workforce.
I was able to take advantage of the kindness of my friends.
But, it does not work that way in every environment.
Every time I move to a new environment or advance in my working career, I have came to understand firsthand how important it is to keep in touch with my colleagues and boss.
So I don't want you to have regrets like me.
I hope your career turns out fine with using communication.