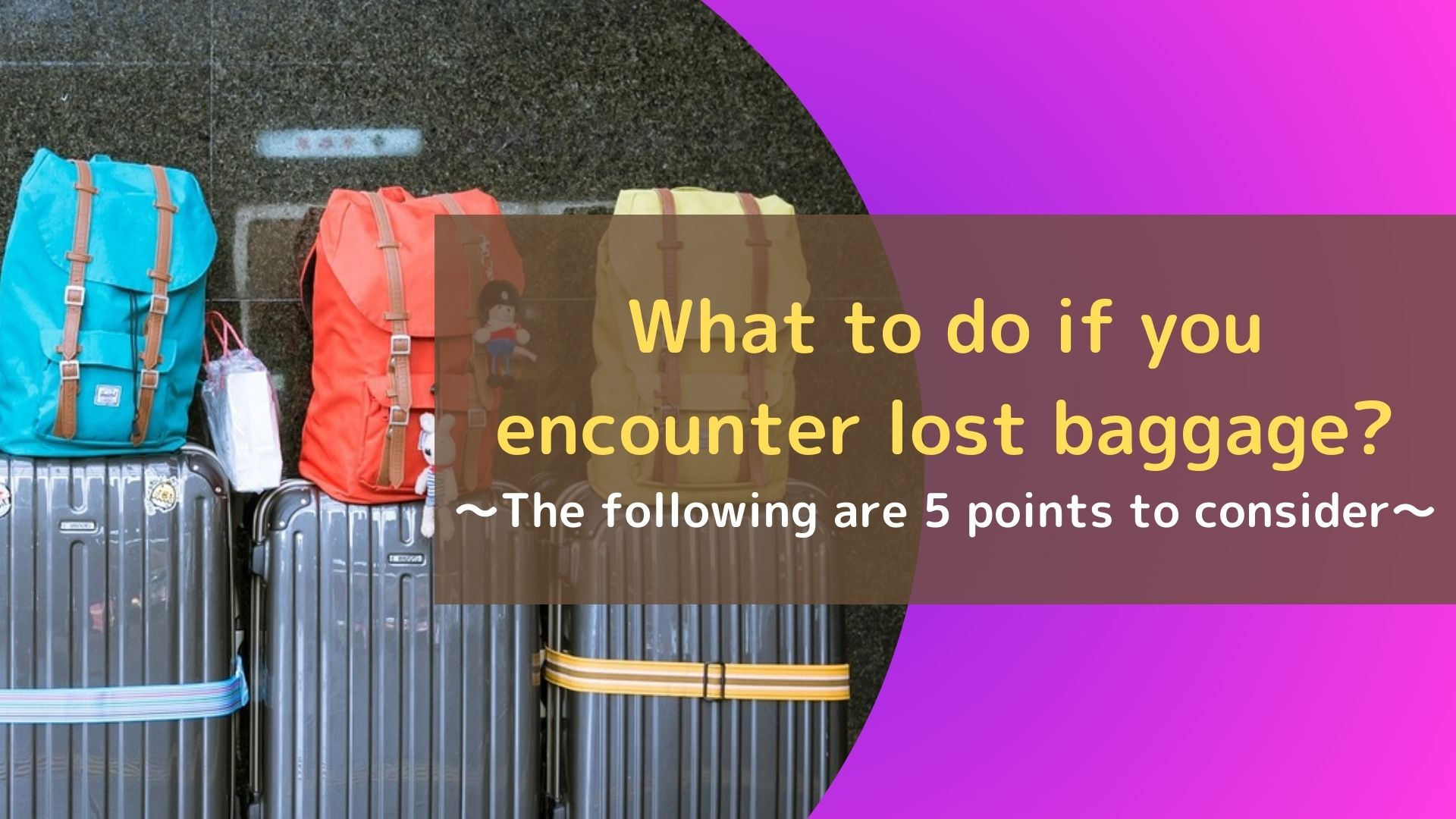 Introduction
Last year, I went to Warsaw via Hong Kong and Paris.
I was excited to go to the airport as it was my first trip abroad in 3 years!
I flew by Cathay Pacific from Narita to Hong Kong and Paris,
and then flew by LOT Polish Airlines from Paris to Warsaw.
When I arrived at Warsaw Chopin International Airport,
there was an "incident"...
After more than 24 hours of flight.
I finally arrived in Warsaw, and what was waiting for me?
Lost baggage!
My suitcase that I had checked in at Narita Airport did not come out.
I was waiting for it to come out,
but the turntable stopped.
I looked around the area around the turntable where my luggage was supposed to come out.
It seemed that several people just like me had not yet received their luggage.
I went with them to explain the situation to the staff at the service counter just around the corner.
After about five minutes, the turntable started moving again,
Do you think this will get the suitcases out?
I had hoped that my suitcase would come out, but it didn't in the end.
I was finally convinced that it was a lost baggage.
No way!
Anyway, I went to the service counter again and explained that my luggage had not arrived.
A staff member told me,
"We will investigate where your suitcase is, and if we find it, we will deliver it to you."
I followed the staff's instructions, and filled in my name and contact information on a form.
I received a certificate, and left the airport.
In this article, I would like to share with you 5 points to keep in mind
so that your trip will not be disrupted even if you have lost baggage.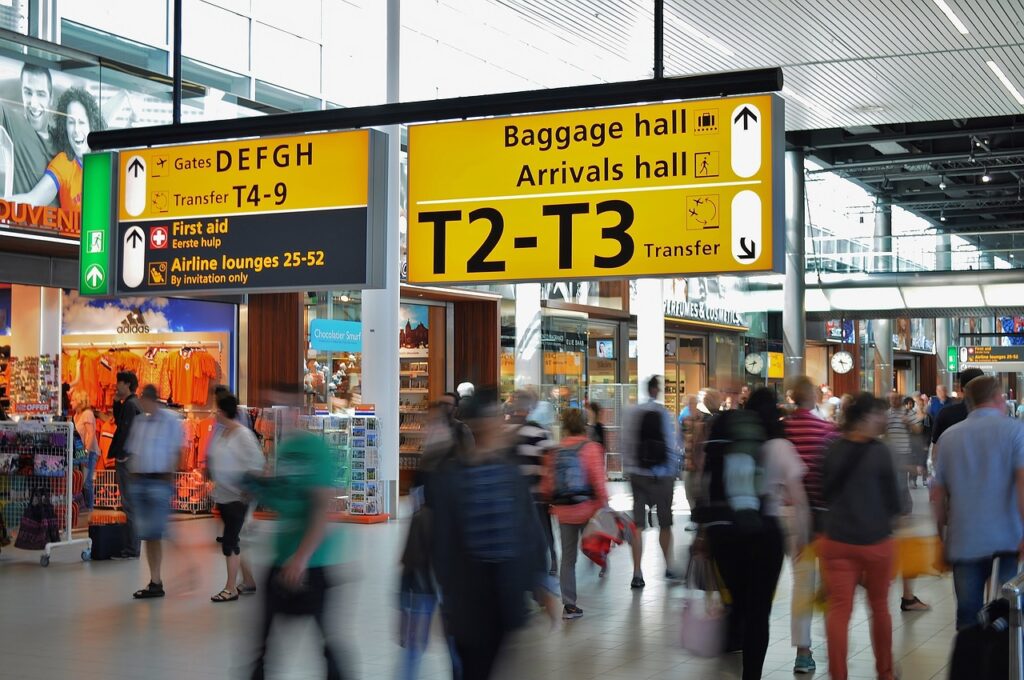 Points to keep in mind
Purchase travel insurance
Try to carry as much of your essentials as possible
Take a note of the address and contact information of your accommodations
Take a photo of your checked luggage
Keep the bag identification tag in a safe place
1. Purchase travel insurance
It is recommended that you purchase travel insurance to cover medical expenses in the event of injury or illness during your trip.
I had put all my clothes in my suitcase during my stay,
I lost all my clothes due to lost baggage.
So I had to purchased the minimum necessary change of clothes at a local clothing store.
I had optional baggage coverage for this trip,
so I was able to apply for it after I returned to my home country.
You need to do a lot of research before you leave.
2. Try to carry as much of your essentials as possible
The following are three things I wish I had brought in my hand luggage.
(1) A change of clothes
Since I was staying for 4 nights, I needed at least one more outfit to wear in addition to the one I was wearing at the time.
It may be risk to put all the changes of clothes in the suitcase.
(2) Transformer
I used my smartphone to search routes and gather information.
Not being able to charge it is "critical".
My friend who went on the tour with me had a transformer,
so we were able to escape the problem.
However, it was possible that I could not even take pictures even though I had gone all the way there.
If you can afford it, you should definitely bring a transformer in your carry-on luggage.
(3) Folding umbrella
It is okay if it rains a little.
But when we visited the Auschwitz Concentration Camp, we were caught in a solid downpour.
I caught a cold afterwards, but rain gear is still a necessity.
3. Take a note of the address and contact information of your accommodations
When they find your suitcase, they will take it to the location you specify.
So you will be asked where you would like it transported.
In this case, you should write down the address and contact information of the hotel in advance, or save a screenshot of the reservation screen etc.
4. Take a photo of your checked luggage
On the floor where you receive your checked baggage,
there is a service counter where you can get assistance in case of lost baggage.
There, you will be asked about the color, brand, and other characteristics of your suitcase.
By taking a picture of your suitcase in advance,
you will be able to give a more accurate description of your baggage than if you verbally describe it.
5. Keep the bag identification tag in a safe place
When you check in for your flight, you will receive a your checked baggage receipt with your destination and barcode,
in addition to your boarding pass.
Be sure to keep it until you receive your baggage.
It is a thin paper sticker, so if you keep it in your pocket,
you may lose it without realizing it.
You may want to keep it in your wallet or take a picture of it.
Summary
The idea is that no matter how prepared we are,
some kind of trouble will happen.
I would like to be able to deal with them calmly when the time comes.
However, despite these troubles,
Fortunately, I was able to travel with a friend who is familiar with Poland and is an experienced traveler.
I was able to tour around Poland without much trouble.
I am forever grateful to my friend who did a lot of preparation and research in advance.
If you are going to travel abroad in the future,
please prepare well and enjoy your trip!